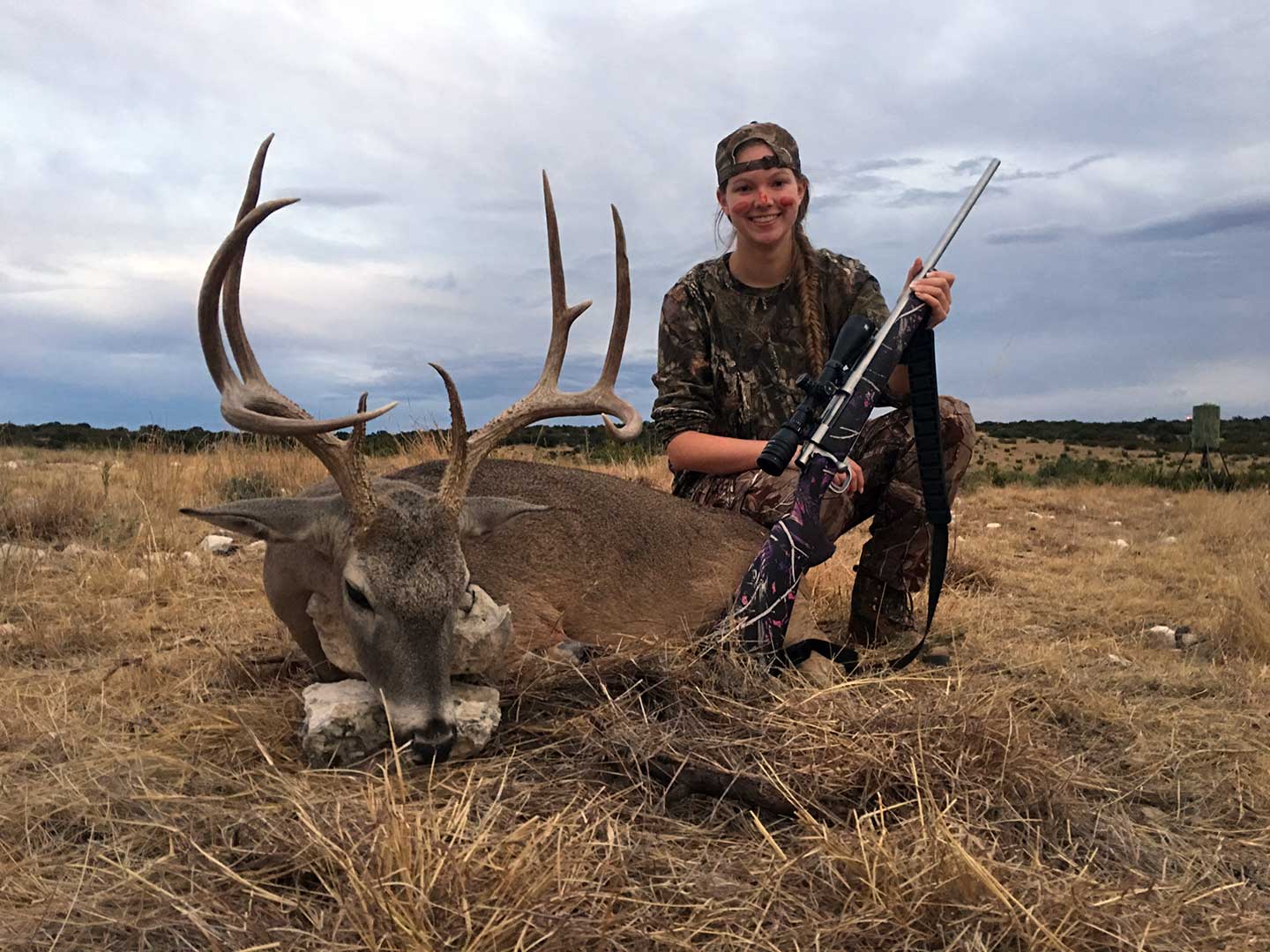 Schedule your hunt with Josh today! These amenities are included with your hunting package:
Meals prepared daily on-site
3 days, 2 nights at the lodge
Personally guided hunt
Complete handling of your trophy after harvest
Rifle range for sight-in session
Pick up/drop off at the airport (SJT)
Walk-in cooler for convenience
Transportation of your trophy to the ranch taxidermist and meat processor
When you schedule a hunt at Mayfield Ranch, rest assured the entire ranch will be exclusive to your hunting party.
---
Our Guiding Policy
All hunts on our ranch are fully-guided. We want to ensure that each hunter has the finest hunting experience possible, and we believe this can only be accomplished with a personal guide.
Our guides are responsible for taking out only one hunter, assisting the hunter in rattling, calling, or spotting as the hunt requires. The guide will also completely handle the trophy once it is on the ground - field-dressing, skinning, and caping are included in the daily fee.